India Tourism and Uber Cabs collaborate to celebrate Azadi Ka Amrit Mahotsav

Azadi Ka Amrit Mahotsav Branding on Passenger Cabs in Mumbai

THE VOICE OF CHANDIGARH NEWS :
As part of creating awareness of Azadi ka Amrit Mahotsav, India tourism Mumbai, Regional office of Ministry of Tourism (Western & Central India), Govt of India has launched branding campaign on the passenger cabs in Mumbai.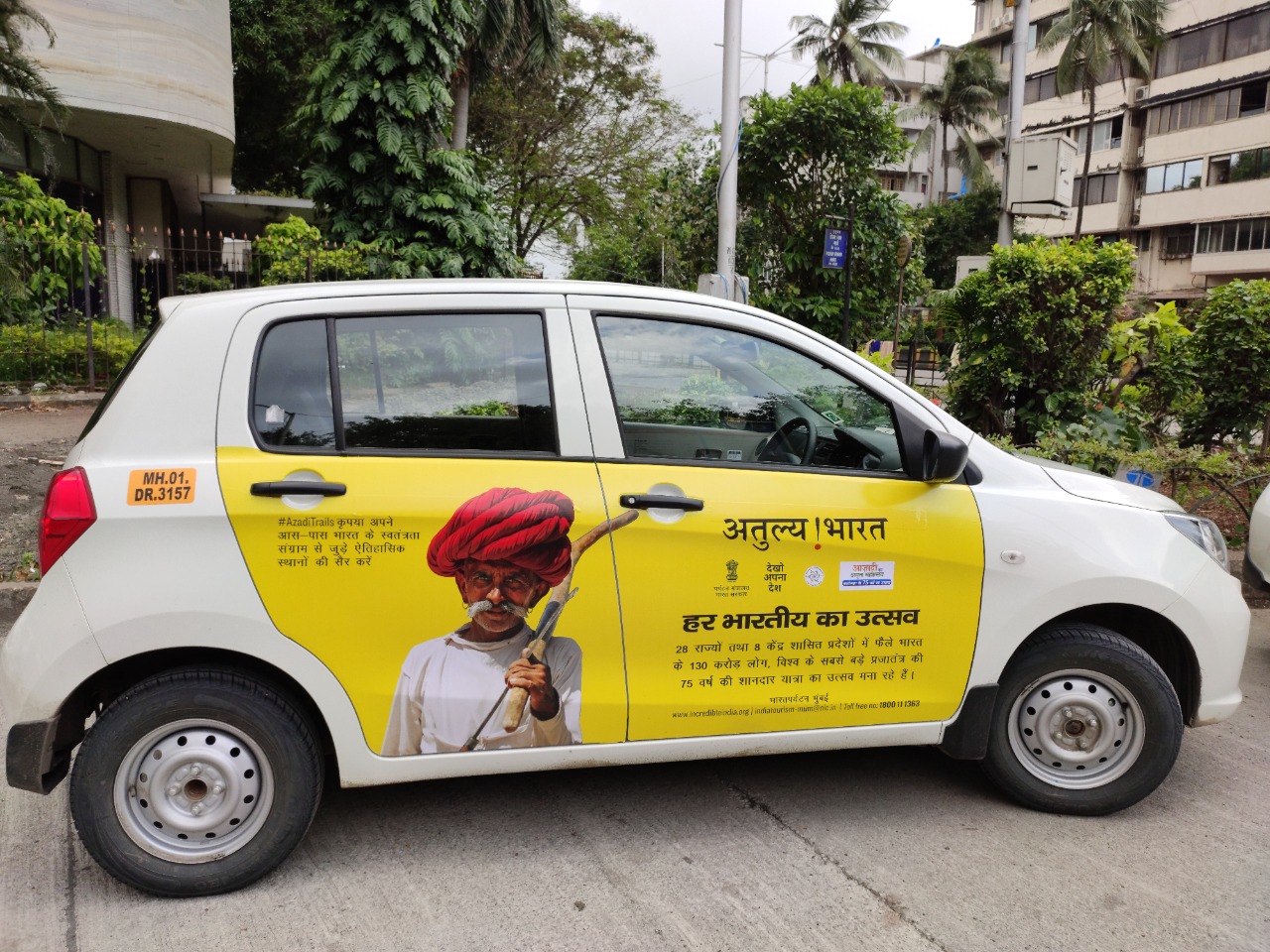 This month-long campaign was flagged off by Venkatesan Dhattareyan, Regional Director (Western & Central India) in Mumbai.
The theme chosen is the Azadi Ka Amrit Mahotsav Campaign "Celebrating the life of Every Indian" and "Azadi Trails". The message through this branding is– India's 1.3 billion people are celebrating the fabulous 75 year old journey as the world's largest democracy.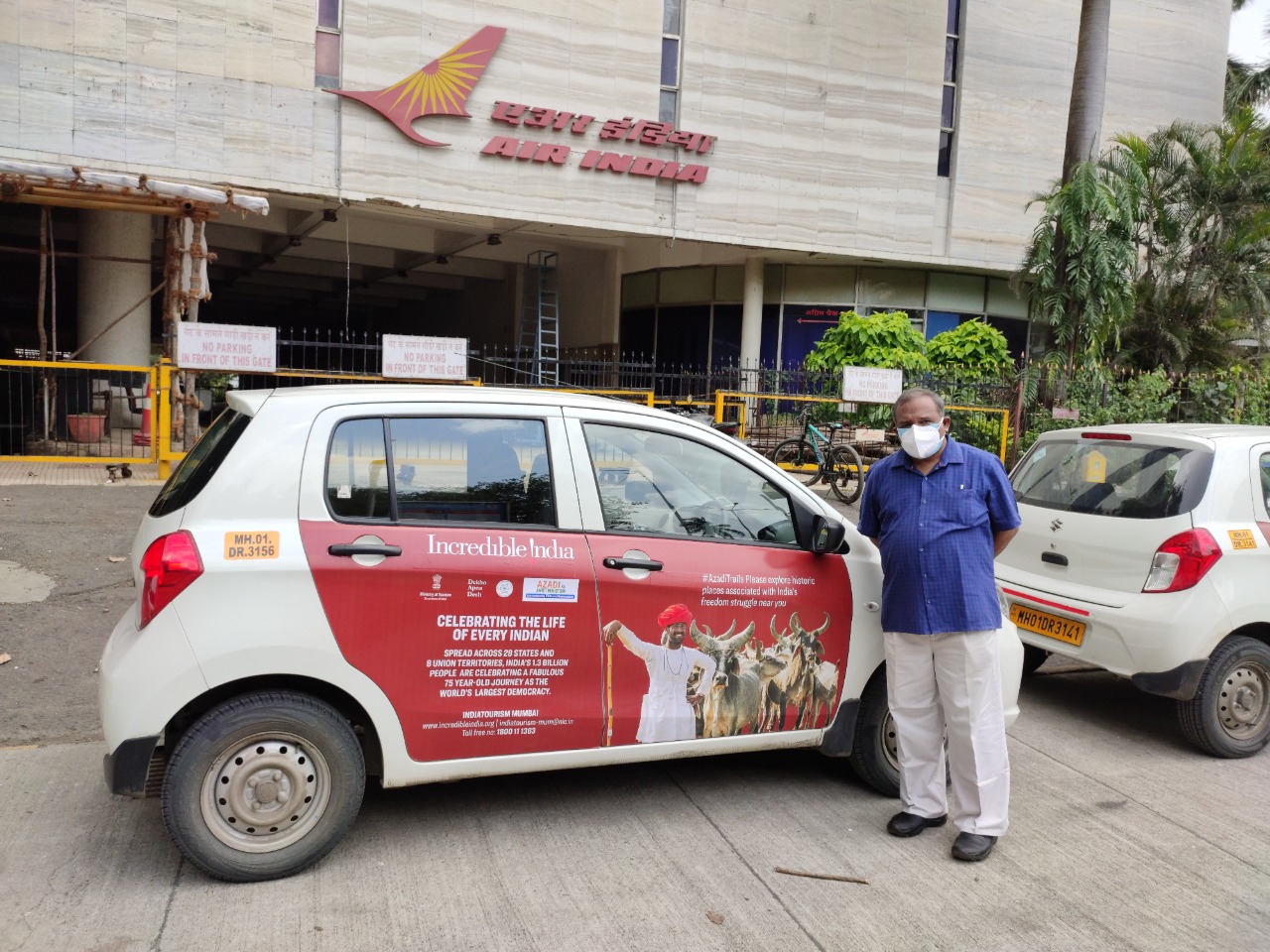 Azadi Trails encourages people to explore historic places associated with India's freedom struggle near them.
In the first phase, branding has been done on 27 cabs operating out of Mumbai Airport. These cabs will travel all across Mumbai, reaching a wider audience.